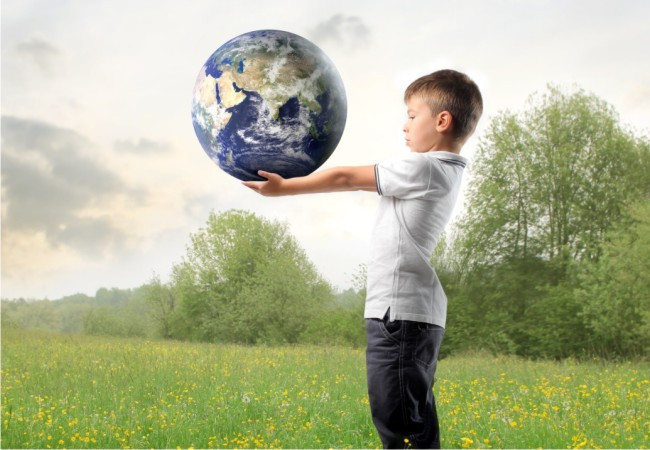 Closely connected to Cyprus and its people
At Petrolina our goal isn't simply to play a leading role in theeconomic growth of our island, but to also serve the ideals and needs of Cypriot society by engaging in a host of social programs and initiatives.
Deeply committed to society as a whole, we constantly implement a long-established policy of Corporate Social Responsibility (CSR) covering a wide range of activities which aim to reciprocate the trust with which Cypriot consumers have always surrounded us. At the heart of these initiatives lies our concern for the individual, for mutual welfare and prosperity, for culture, sport, and the protection of our environment.
Guiding and defining our Corporate Social Responsibility policy are the unswerving principles and values of the Company founders: commitment and dedication towards the consumer, respect for the individual, teamwork and integrity in all of our transactions.
Based on such foundations, our CSR strategy embraces five key areas of action: social solidarity, health, culture-sports- education, environment and working environment.
Social Solidarity
Always mindful of the vital importance of bringing people together and contributing to their benefit, we play an active role in initiatives and associations that exist to improve the lives and living conditions of our fellow human beings.
We keenly support social solidarity programs island-wide by assisting their efforts to help the public and address social problems. Our aim is to offer aid and support to vulnerable groups and individuals, wherever they may be. With the creation of the Petrolina Community volunteer group, not just our employees but also our service station dealers and their families, actively participate in all these initiatives, generously donating their time and energy to worthy causes.
The annual Petrolina Charity Festival in Larnaka, established as a tradition, holds a leading position among our numerous charitable activities. It never fails to attract thousands of enthusiastic visitors of all ages, and has already supported such groups as the Social Community Markets of Cyprus, Europa Donna Cyprus, the charity "Goal in Life", and the "Mora Thavmata" Association in Cyprus. Not only has our festival been warmly embraced by the public, giving them the opportunity to contribute to their fellow citizens, but it also draws scores of volunteers, eager to participate in its organization. Through this event, the values of voluntary service and love for others are promoted, sending out a message of hope and humanity.
Volunteerism has been embraced and adopted by all our employees, demonstrating enormous commitment, generosity and solidarity through numerous actions towards Cypriot society.
In implementing our CSR policies Petrolina consistently supports the following charities and associations, among others:
The Cyprus Red Cross, the largest humanitarian organization in Cyprus, with monthly financial support for the purchase of basic necessities.
"Goal in Life", the first organization of footballers in Cyprus that, among other things, supports vulnerable groups in society.
The Sophia Foundation for Children, set up to combat poverty, both for children in Kenya and in Cyprus, through the special program "I Cook and I Offer".
Larnaka Children's Holiday Camp Committee, the oldest charitable association in Larnaka, which provides assistance to sick and needy children.
The "Help Animals and Birds" association, established for the welfare of stray animals.
The Cyprus Association for Famine Relief, with the support of various programs for the provision of food, education, welfare and medical care to children in Africa.
Non-Governmental Organisations, by providing vouchers for basic necessities, heating and automotive fuel to families in need.

Health
Undoubtedly, nothing is more valuable to people than their health. Recognizing this to be an inalienable human right, we support initiatives and organizations that promote people's health and improve the quality of their lives.

Aiming to contribute to the field of health through a multi-level action we support, among others:
Europa Donna Cyprus, which offers guidance, psychological support and practical assistance to all women experiencing breast cancer, and to their families, by covering the rental costs for 2 of the 4 Houses of the Europa Donna Cyprus. The House in Larnaka since 2009, its first year of operation and the House in Paphos from 2023.
The work of the Cyprus Institute of Neurology and Genetics through Telethon, donating fuel for the annual "Wings of Hope Trip". The aim of the Telethon institution is not only to support patients but also to find, through research, treatments for neuromuscular, genetic and other diseases.
The Cyprus Association "One Dream, One Wish", for the fulfillment of wishes of children with cancer, the financial support of their families and the psychological support of the children and members of their immediate environment, by supporting the annual Love Route event.
The Cyprus Anti-Cancer Society, supporting palliative care services for people suffering from cancer.
The Cyprus Association of Cancer Patients and Friends (PASYKAF) for the provision of professional health services and palliative care to cancer patients and prevention programs.
The Pancyprian Antileukemia Association "ZOE", by offering fuel to motorcyclists who take part in a large fundraising ride every year to support patients with leukemia.
The Melathron Agoniston EOKA medical centre, by supporting the services it offers such as the rehabilitation of patients with disabilities, medical care and shelter for the elderly.
The Christina A. Apostolou Foundation, which financially assists children and young people with chronic diseases and other charities.
The Saint Lazarus Centre for People with Special Needs, which offers education and creative employment to people over 18, promoting vocational rehabilitation and de-institutionalization.
The Agios Spyridonas Special School, which provides education and treatment to children with special needs and disabilities between the ages of 3 and 21.
The Iasonio Centre for Adults with Special Needs, by providing financial support and fuel to support day care and programs for people over 21 years old.
The Association of Friends of Agia Skepi Therapeutic Community, which offers the only long-term residential program for the treatment of addiction in Cyprus.
The Cyprus charity Cans for Kids, by providing free fuel for the association's vehicles. The association collects and recycles aluminum cans for the purchase of medical equipment for children's wards in Cypriot hospitals.
The Cyprus Association of Kidney Patients and Friends, by providing financial assistance to patients.
The Cyprus Multiple Sclerosis Association, by sponsoring the purchase of equipment.

Sports - Culture - Education
The cultural heritage of a country determines its present character and guides its future path, forming an essential part of its identity. Therefore we sponsor activities related to education and the cultural-historical heritage of Cyprus. We support major artistic events, theatrical performances, festivals, conferences and workshops, with a view to promoting and maintaining not only the uniqueness of our home culture, but also towards the opening up of new cultural horizons.
Sport is one of life's most joyful and beneficial activities, that's why we support federations, clubs, academies and major sporting events throughout the island. In this way we proudly promote those timeless values inherent in all sports and athletic pursuits such as determination, teamwork, discipline and fair play.
We also support athletes, boosting their efforts locally and internationally. Since 2018 we have sponsored Olympian Pavlos Kontides, who was also awarded the title "World Sailor of the Year", making the whole country proud. Also, within the framework of the Cyprus Olympic Committee's program "Adopt an athlete on the way to Tokyo 2020", we "adopted" gymnast Marios Georgiou. These two top athletes embody the principles and values that should define every athlete: integrity, perseverance and dedication.
In addition to the above we support, among others, the International Limassol Marathon, the International Larnaka Marathon, the Cyprus Ski Federation and Club, and the Cyprus Swimming Federation.
We also have a dynamic presence in motorsports. The Petrolina Racing Team competes successfully in the renowned Cyprus Rally Championship, conquering in recent years the top-ranked positions.
We also sponsor various Municipal cultural events, Christmas and sports academy events, while we award cash prizes to top-ranking high school students and university students.

Environment
Acknowledging the importance of environmental sustainability, at Petrolina we consistently implement policies for sustainable development and environmental protection, and undertake environmental initiatives, reinforcing and cultivating environmental awareness in citizens and children in particular. Taking into account the provisions of the European Green Deal, our company adopts policies and strategies to ensure its sustainability.
We demonstrate a responsible environmental approach in all our business activities, whether this involves the simple management of recyclable materials in our offices, or the recycling of liquid and solid materials in our fuel terminal and service stations. We also invest in renewable energy sources by using solar power in our service stations, and have introduced the environmentally-friendly P-EnergyMax automotive fuels, which help in reducing emissions.
At the same time, we sponsor the annual Environment and Recycling Festival of Green Dot Cyprus, and support the Let's do it Cyprus clean-up campaign.

Working Environment
At Petrolina we firmly believe that our employees are the most important prerequisite for our current and future success. They form the vital foundation for the development, empowerment and sustainability of our company. Petrolina's way of working is human-centred, operating as one large, caring family.
For our employees we ensure a pleasant working environment that respects people and promotes trust, team spirit and efficiency, with safe working conditions and opportunities for advancement and training. By constantly strengthening relationships and maintaining open communication channels between management and employees, the Company is considered one of the best employers in Cyprus.

Actively responding to the needs of society
At Petrolina we respond actively to the needs of Cypriot society, both with flexibility and immediacy. In 2013, we organized the "Fill up with Love" campaign in support of our fellow citizens, donating €100,000 to the Social Community Markets of five municipalities throughout Cyprus. In 2016 we covered all the fuel costs of the aircraft used to extinguish fires in the Solea area. In April 2020 we provided fuel for repatriation flights for Cypriot citizens during the coronavirus outbreak, and supported the SupportCy Network, which contributed to the country's efforts in the fight against the pandemic. Ιn July 2021, once again in response to an emergency, we provided fuel for the aircraft that fought the wildfires in the regions of Limassol and rural Larnaka.
With People at the heart of its CSR strategy, our company is always ready to respond to every call by the Cypriot community. This is the main reason why Petrolina's CSR strategy has repeatedly received distinctions and awards, both in Cyprus and abroad.
At Petrolina, a distinctively Cypriot company, we remain faithful to our principles and continue to operate as we have always done with respect towards Cypriot society, supporting our country and those in need at every possible level.