A Special Christmas with Petrolina!
20 December 2022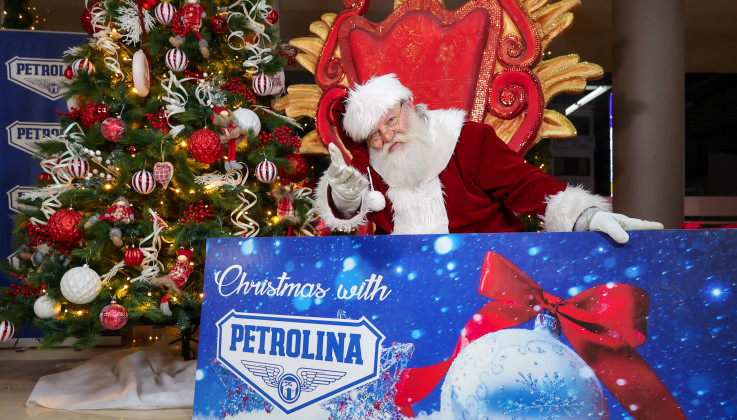 Petrolina shared magical moments and countless smiles with the families and children of its employees at the fairy-tale Christmas Amusement Park in Larnaca.
Petrolina organised a very special afternoon for the children of its employees and for all the children of the Larnaca State Institution for Children, inviting them to visit Larnaca Christmas Land.
The children of the Institution, who visited the Christmas Amusement Park with their escorts, were entertained by the rides and games at the park, and received festive gifts, all of which were provided by Petrolina.
Likewise, during this festive season, Petrolina shared Christmas joy with the families of the Petrolina by welcoming Santa Claus to the Petrolina offices. Santa Claus spread the holiday spirit, took photos with everyone, and provided gifts to all the children at this cheerful event.
As the major sponsor of this year's Christmas events in Larnaca, Petrolina is spreading the magic of Christmas across the city and offering everyone joyful moments!