Petrolina: A long-standing strategic sponsor of "Let's Do It! Cyprus" – Clean up Cyprus campaign
Petrolina supports the largest environmental initiative in Cyprus, which takes place from the 23rd to the 29th of October
01 October 2023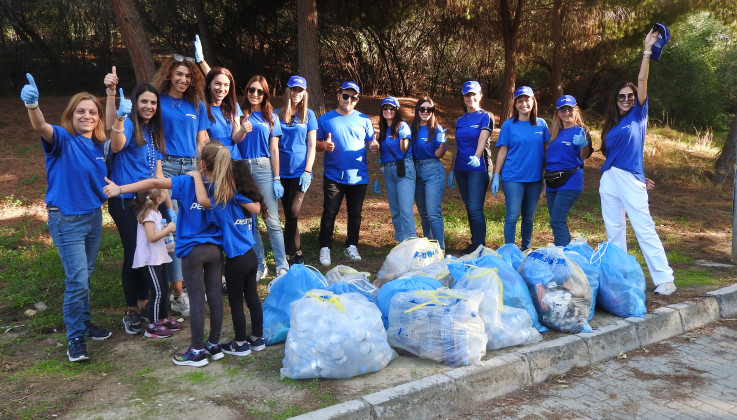 With its steadfast support of Cyprus and its citizens, Petrolina is once again the strategic sponsor of "Let's do it! Cyprus". This is the largest environmental action in Cyprus, with the highest participation rate, aiming to raise awareness and active involvement of people in matters related to the protection, conservation, and sustainable management of our terrestrial and marine environment.
The President of Cyprus, Nikos Christodoulides, took the lead in this effort and led the team responsible for cleaning up the Zygi Fishing Shelter and Zygi Beach with the participation of various government departments and officials.
"Let's Do It! Cyprus" 2023, with the slogan #stoxerisou, is organized by the Environmental and Social Network "Together Cyprus", in collaboration with the Office of the Commissioner for the Environment, which has placed the entire campaign under its auspices. As every year, this effort is strengthened by the active contribution of public entities, municipalities, schools, companies, non-governmental organizations, as well as citizens.
"Let's do it! Cyprus" is part of "Let's Do It! World", a global clean-up campaign, which involves 197 countries and over 71 million volunteers. Its aim is to free the world's natural areas from litter.