Petrolina: Major Sponsor of the 6th Radisson Blu Larnaka International Marathon
The Petrolina Energy Team runs in support of the Ronald McDonald House Charities Cyprus and to honour the memory of Renos Andreou, the honorary president
13 November 2023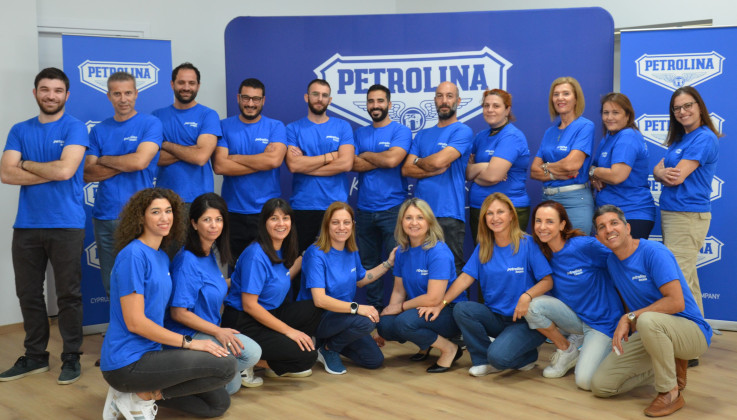 This Sunday, November 19th, Larnaka will welcome over 11,000 athletes from 85 countries in one of Cyprus's premier sporting events: the Radisson Blu Marathon. Notably, this marathon stands as the first Green Marathon in Cyprus, organised under the auspices of the Environmental Commissioner.
Petrolina has been a proud supporter of the Marathon since its inception, which is known for its exceptional organizational standards and its significant contribution to both social and environmental causes.
The Petrolina Energy Team, a dedicated volunteer group consisting of Petrolina's staff, service station owners, and their families, is gearing up to take part in this year's 5km corporate race. Their participation aims to support several charitable organisations, including the Karaiskakio Foundation, Special Olympics Cyprus, Ronald McDonald House Charities Cyprus, and the Christina A. Apostolou Foundation.
This year, Petrolina further bolsters its support for the Ronald McDonald House Charities Cyprus, to honour the memory of Renos Andreou, and supports the McDonald's™ Cyprus team which are dedicating their participation in the 5km special race, "Run For Renos". All proceeds from this effort will benefit RMHC Cyprus, a charity founded by Renos Andreou, with mission of keeping families together during tough times.
The Marathon event will kick off at Finikoudes beach, and will feature various races including the Marathon, Half Marathon, and 10km road race. The 5km road race and the 5km corporate race will follow, concluding the day with a1km Fun Race for adults and the McDonald's™ 1km Kids Race for children.
For more information please visit: www.larnakamarathon.com