Petrolina was a Major Sponsor of the 5th Radisson Blu Larnaka International Marathon
Supporting one of Cyprus' biggest sporting events
21 November 2022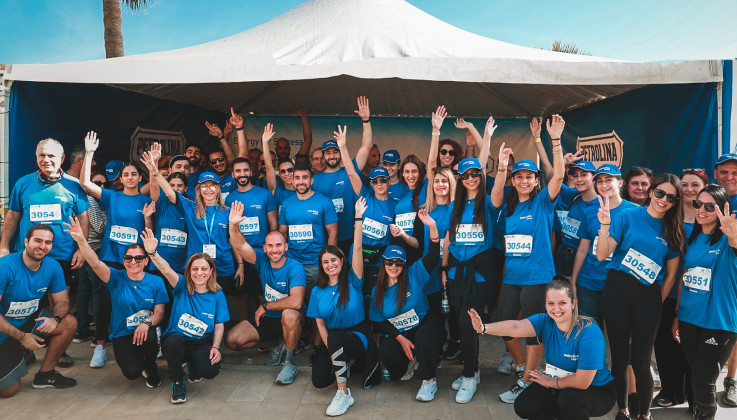 For the fifth year in a row, Petrolina took on the role of Major Sponsor for the Radisson Blu Larnaka International Marathon, one of the island's biggest sporting events. Starting at the Finikoudes beachfront on the 20th of November 2022, the marathon was a great success, with a record number of runners of all ages participating from around the world.
The Petrolina Energy Team, comprised of company volunteers and their families, had a dynamic presence at the marathon for yet another year. Members of the team participated in the Corporate 5K Race, while others staffed the company's booth at the starting point at Finikoudes beachfront.
Among the objectives of Radisson Blu Larnaka International Marathon is supporting foundations and organisations that actively contribute to Cypriot society. This year, the Marathon supported the Karaiskakio Foundation, Special Olympics Cyprus, the Ronald McDonald's House of Charities Cyprus and the Christina A. Apostolou Foundation.
Inspired by the ideals and values of sport and volunteering, Pertolina has always been a key sponsor of Cyprus' major cultural and sporting events, which also promote Cyprus internationally. Sport is a key pillar of Petrolina's Corporate Social Responsibility programme, which promotes principles like teamwork, discipline, and dedication.