Tsouloftas wins the 49th Cyprus Rally
The Petrolina Racing Team dominated the event
28 September 2021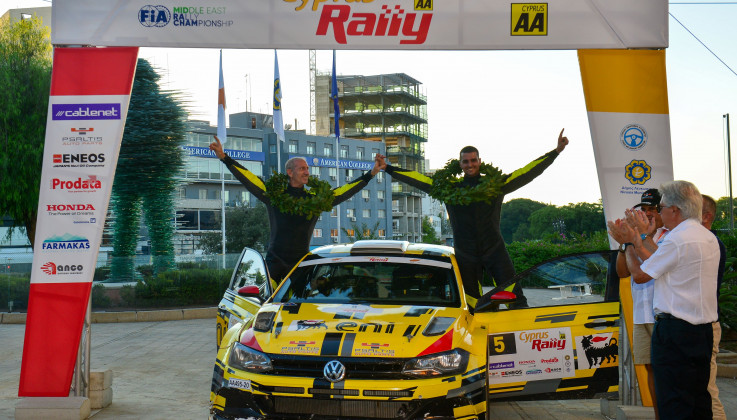 Alexandros Tsouloftas and Stelios Elia won the 49th Cyprus Rally, which was held over three days between 24-26 September, confirming Petrolina Racing Team's strong presence in the competition.
Driving a Volkswagen Polo GTi, Tsouloftas and Elia dominated the event, winning all six of Sunday's Cyprus Rally special stages and finishing second in all five of Saturday's special stages. Winning the Cyprus Rally is a career first for Alexandros Tsouloftas, who also climbed to the top of the standings of the Cyprus Rally Championship, with just two events left to go.
Panayiotis Yiangou and Pavlos Englezou also did well in the competition, finishing fourth. Yiangou and Englezou took part in the race with a Hyundai i20 R5, under Eni's colours.
A total of 31 crews from eight countries took part in the 49th Cyprus Rally, while 22 managed to finish the event. The race included a total of 12 special stages. In addition to being part of the Cyprus Rally 2021, the event also counted as the fourth round of the Middle East Rally Championship (MERC).
Petrolina would like to congratulate Tsouloftas and Elia on their win, as well as all crews for their participation. Motorsports have always been a big part of Petrolina's Corporate Social Responsibility strategy.
Photo: S&M PICS