Make your home Smart with Xiaomi and Nespresso
17 October 2023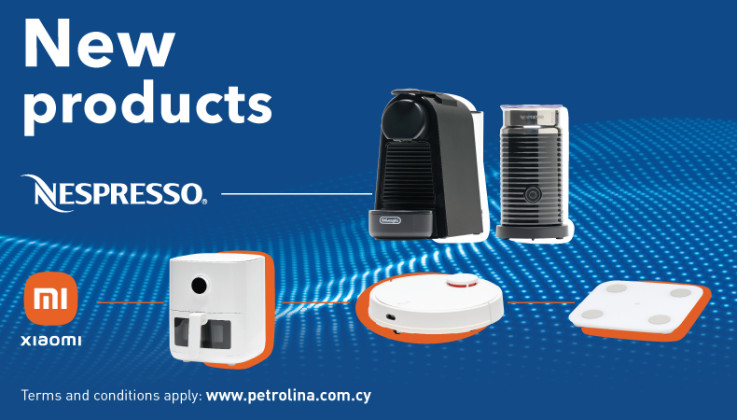 Welcome to the new era of Smart Living!
Explore the latest smart products from Xiaomi and the Nespresso Delonghi Essenza coffee machine with Aeroccino on the MyPetrolina app:
Xiaomi Air Fryer: Crispy and healthy meals with the touch of a button.
Xiaomi Robot Vacuums S10 and E10: A clean home without unnecessary effort.
Mi Vacuum Cleaner Mini: Easy cleaning with the wireless handheld vacuum.
Mi Body Composition Scale 2: Dynamic weighing and static measurement.
Nespresso Delonghi Coffee Machine with Aeroccino: Perfect coffee in an instant.
Find these products on the MyPetrolina app and make them yours now!"