Third consecutive win for Petrolina Racing Team at Cyprus Championship Rally
Simos Galatariotis in first place
25 April 2018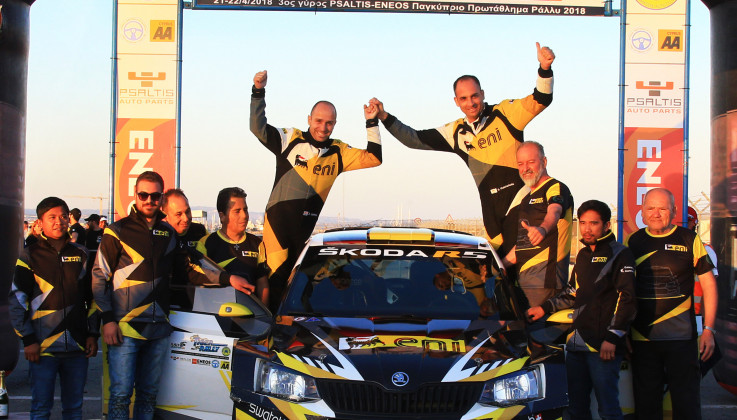 Two Petrolina Racing Team crews won first and second place at the Tiger Rally, the third race of Cyprus Rally Championship which was held on 21 and 22 April.
Simos Galatariotis with co-driver Antonis Ioannou in a Skoda Fabia RS came first and remained first in the Championship. This is the third consecutive win for Galatariotis and Ioannou this year. Christos Demosthenous and Pambos Laos in a Mitsubishi Lancer Evolution X R4 came second at the Tiger Rally, which was organised by the Limassol Motor Sport Club.
It is worth noting that the Petrolina Racing Team Crew of Panayiotis Yiangou and Constantinos Constantinou, who are still familiarising themselves with their new race car, a Hyundai i20 R5, finished 6th.
Petrolina congratulates the winners and organisers of the Tiger Rally. The next race of the Championship will be the Cyprus Rally, to be held on 15-17 June, 2018.
For more details visit www.webcfm.com.
Photo: S&M PICS.