Petrolina sponsors "Petrolina 10km Energy Race" at the 14th OPAP GSO Limassol Marathon
Supporting the Karaiskakio Foundation
08 March 2022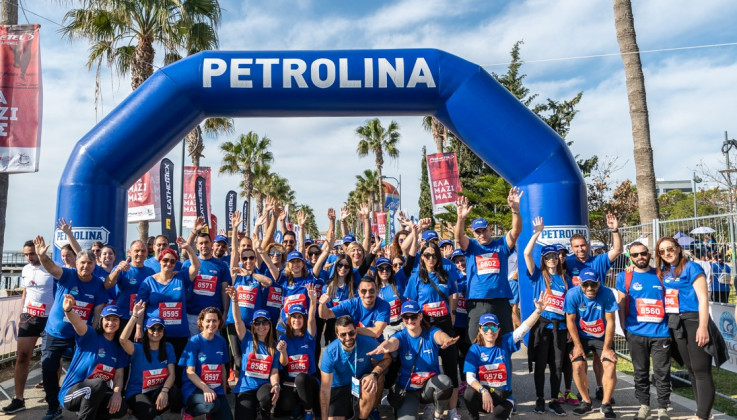 True to its long-term commitment to support major sporting events in Cyprus, Petrolina sponsors the 14th OPAP GSO Limassol Marathon 2022 for another year. The event will take place over two days between 19 – 20 March 2022, with the aim of raising funds for the Karaiskakio Foundation.
Petrolina, which has built a strong association with the Limassol Marathon, is the Race Sponsor of the Petrolina 10km Energy Race, one of the most popular routes of the OPAP GSO Limassol Marathon. The Petrolina 10km Energy Race, which will take place on Sunday, 20 March 2022, is along a pleasant and easy10km route on a flat road.
The 14th OPAP GSO Limassol Marathon, one of the island's most important, internationally renowned sporting events, attracts thousands of runners each year, both from Cyprus and abroad. This year's event has an extensive racing programme, offering six different routes that participants can choose from, depending on their age and performance level. Once again, the proceeds from the 14th OPAP GSO Limassol Marathon will be donated to the Karaiskakio Foundation, which provides specialised medical support to patients with haematological malignancies and maintains a bone marrow donor registry.
Inspired by the ideals and values of sports and volunteerism, Petrolina has always supported big events, which are major for Cyprus' cultural and sports scenes, but also help promote Cyprus internationally. Participation in sports is one of the key pillars of the company's Corporate Social Responsibility strategy, as it promotes values such as fair play, teamwork and discipline.
If you are interested in taking part in the OPAP GSO Limassol Marathon, follow this link: www.limassolmarathon.com