Petrolina: Special offers on Eni lubricants
At Petrolina, Agip and Eni stations
02 April 2019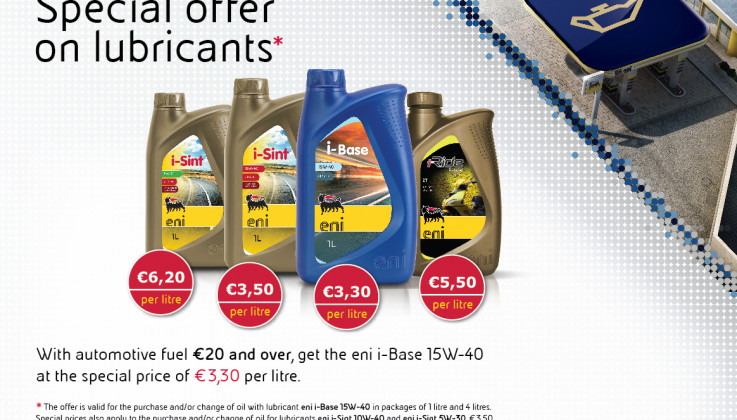 Special prices on premium Eni lubricants are offered by PETROLINA, in collaboration with the Italian multinational Eni.

By purchasing Petrolina Platinum+ automotive fuel valued at €20 and over in a single transaction from Petrolina, Agip and Eni stations participating in the promotion, a voucher will be given which will offer the following:
Special prices for the purchase or/and oil change for the four following lubricants, in packages of 1 litre or/and 4 litres: a) eni i-Base 15W-40 / €3,30 per litre, b) eni i-Sint 10W-40 / €3,50 per litre, c) eni i-Sint 5W-30 / €6,20 per litre and d) eni i-Ride Scooter 2T / €5,50 per litre.
Petrolina has been the authorised representative of Eni lubricants in Cyprus for over 40 years. The promotion starts on the 2nd of April and it will run for approximately 4 weeks.