Petrolina Racing Team participates at the Finikoudes Rally 2022 with four crews
16 May 2022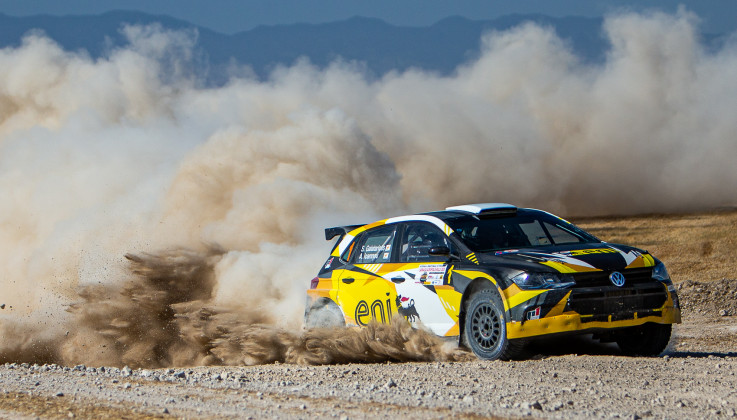 Petrolina Racing Team will have a strong presence at the third round of the Cyprus Rally 2022, namely the Finikoudes Rally 2022, which will be held over the weekend of 21-22 May in Larnaca.
A total of four crews with the colours of Petrolina Racing Team will participate at the famous rally: last year's champion and winner of the first Cyprus Rally 2022 race, Simos Galatariotis and his co-driver Antonis Ioannou driving a VW Polo GTI R5, Panayiotis Yiangou and Aristos Nicolaou driving a Hyundai i20 R5, Christos Demosthenous and Kypros Christodoulou driving a Skoda Fabia R5 and Costas Laos and Michalis Stylianou driving a Mitsubishi Lancer EVO IX.
The Finikoudes Rally is organised by the Larnaca Automobile Association and is held under the auspices of the Cyprus Motorsport Federation. The race consists of nine special stages that cover a total distance of 106km. The rally will kick-off on Saturday, 21 May at 12:00 from the Finikoudes beachfront in Larnaca, while it will finish on Sunday, 22 May at 18:00, also at Finikoudes.
Petrolina, has been a long-time supporter of sports, while through the Pertolina Racing Team, it has an active part in the motorsport scene.
Petrolina wishes every success to all participating crews.
Photos: S&M PICS