Petrolina Racing Team participates at the East Safari Rally with four crews
The second race of Cyprus Rally 2022 takes place in the free Famagusta area
10 March 2022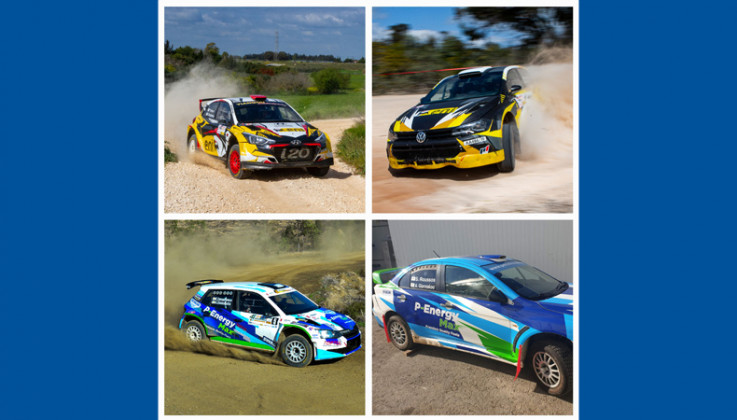 With four crews, the Petrolina Racing Team will once again make a dynamic participation at the East Safari Rally 2022, the second Cyprus Rally 2022 race that will take place over the weekend of 12-13 March in the free Famagusta district.
The East Safari Rally 2022, organised by the Famagusta Motor Sport Club, under the auspices of the Cyprus Motorsport Federation, stands out for its high-speed special stages, which make the race a huge attraction for racing crews. This year, 37 crews are participating.
The Petrolina Racing Team colours will accompany last year's champion and winner of the first Cyprus Rally 2022 race, Simos Galatariotis, with co-driver Antonis Ioannou, driving a VW Polo GTI R5, Panayiotis Yiangou and Aristos Nicolaou, driving a Hyundai i20 R5, Christos Demosthenous and Kypros Christodoulou, driving a Skoda Fabia R5, and Sophianos Rousou and Andreas Yiannakou, driving a Mitsubishi Lancer EVOX.
The race consists of ten special stages covering a total distance of 85.69 kilometres. It will start on Saturday, 12 March at 13:00, from the carpark of the Tasos Markou Stadium in Paralimni, and will end on Sunday, 13 March, at the Achna Speedway track.
Petrolina is a long-time supporter of sports and a key player of the local motorsport scene through the dynamic presence of Petrolina Racing Team.
Petrolina wishes every success to all participating crews.
Photos: S&M PICS