Petrolina Racing Team: A Debut Victory at the Cyprus Rally Championship 2023
20 February 2023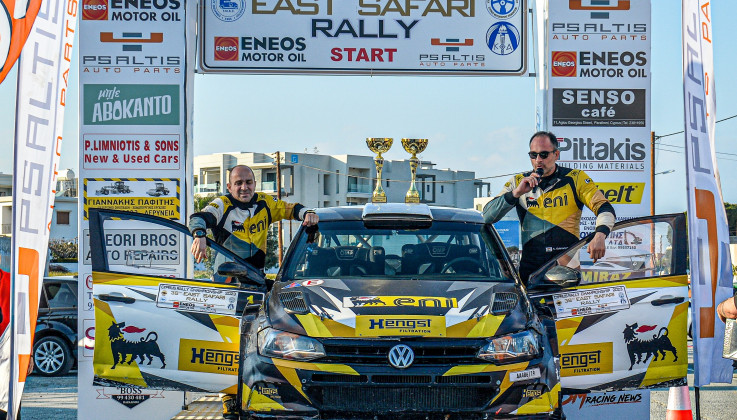 The Petrolina Racing Team were off to a flying start at their debut performance in the Cyprus Rally Championship 2023, a feat achieved by last year's champions, Simos Galatariotis and Antonis Ioannou.
Having won last year's Cyprus Rally Championship 2022, the Petrolina Racing Team gave a strong performance in the premiere of the new season, with two of its crews achieving 1st and 2nd place in the 2023 East Safari Rally.
In the race held on the weekend of the 18thand 19th of February, in the free Famagusta region, last year's champions Simos Galatariotis and Antonis Ioannou dominated their opponents in their VW Polo GTI R5.
In a valiant effort, Christos Demosthenous and Kypros Christodoulou crossed the finish line in their Skoda Fabia R5 in second place.
Driving in a Ford Fiesta Rally 3, Sofianos Roussou and Andreas Giannakou unfortunately had to end their race early due to an electrical problem.
The East Safari Rally 2023 was organized by the Famagusta Racing Car Association, with the support of the Cyprus Automobile Federation.
Motorsports are a long-standing part of the sporting pillar of Petrolina's Corporate Social Responsibility strategy, with the continuous and successful presence of the Petrolina Racing Team.
Petrolina congratulates the winners and all the crews who participated.
Photo: S&M PICS