Petrolina is a proud sponsor of gymnastics champion Marios Georgiou
Georgiou won the Gold medal at the Gymnastics World Cup in Doha
28 June 2021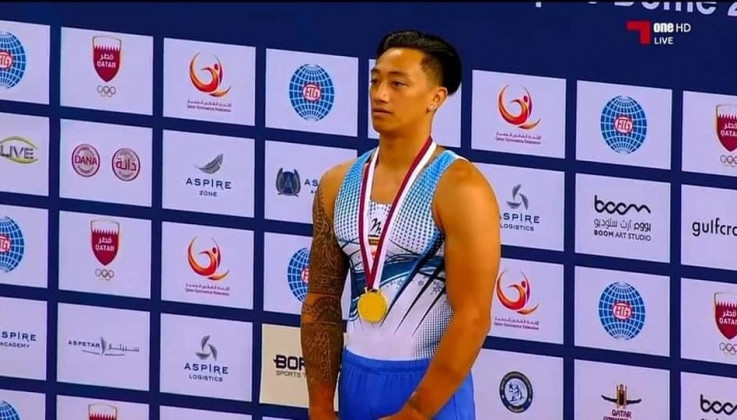 Cypriot Marios Georgiou has once again made Cyprus proud, by winning the Gold medal in the Horizontal Bar category on Saturday 26 June, at the Artistic Gymnastics World Cup in Doha. Petrolina, who had "adopted" the athlete through the programme "Adopt an Athlete on the way to Tokyo" of the Cyprus Olympic Committee (COC), is also extremely proud of his accomplishment.
Georgiou competed in the final of the Horizontal Bar category and managed to climb onto the top step of the podium, collecting a total of 14,446 points. After this very important qualification, the Cypriot athlete is now focused on his participation in the individual all-around event at the Tokyo Olympics, which will be held between 23 July and 8 August 2021. As we count down the days for the biggest celebration of sport in the world, Petrolina wishes every success to Marios and each athlete competing under the Cypriot flag.
Petrolina has been a long-standing supporter of sport, through different sponsorship programmes and other activities. The values and benefits of sports, both for society as well as each of us individually, are closely aligned with the values that the Company promotes through its Corporate Social Responsibility strategy.