Petrolina and PPT Aviation long-standing supporters of Telethon
Sponsored the fuel for "Wings of Hope Trip"
15 December 2017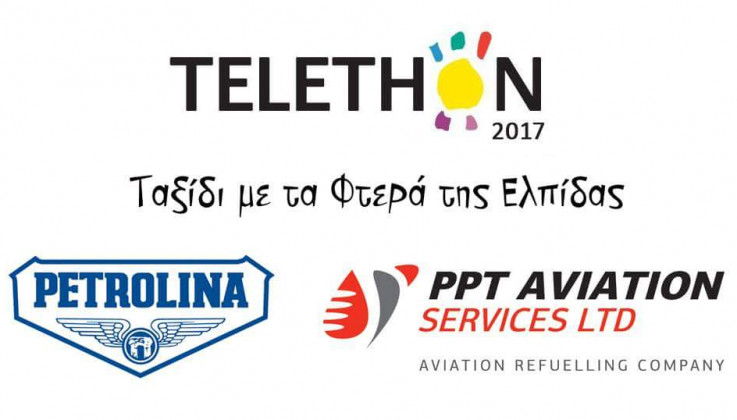 Petrolina and its subsidiary PPT Aviation Services Ltd once again joined forces with Telethon for the "Wings of Hope Trip" this year, offering the fuel for a four day trip to London between 7 and 10 December 2017.
This year's trip was again a huge success and was offered at a very accessible price thanks to the sponsorship of Cypriot petroleum company Petrolina and PPT Aviation Services Ltd as part of their Corporate Social Responsibility. This year, as in the past, all the proceeds from participants on the trip were given to TELETHON, which is an annual international charity event.
In Cyprus, TELETHON is organised by the Cyprus Institute of Neurology and Genetics and the Muscular Dystrophy Association of Cyprus (MDA). Among other, it aims to provide financial support to the MDA with a view to offering better care and an improved quality of life for members and also supports specific scientific research programmes on neurological and genetic conditions.