Double victory for Petrolina Racing Team at Finikoudes Rally 2022
Last year's champion, Simos Galatariotis, once again dominated the race
25 May 2022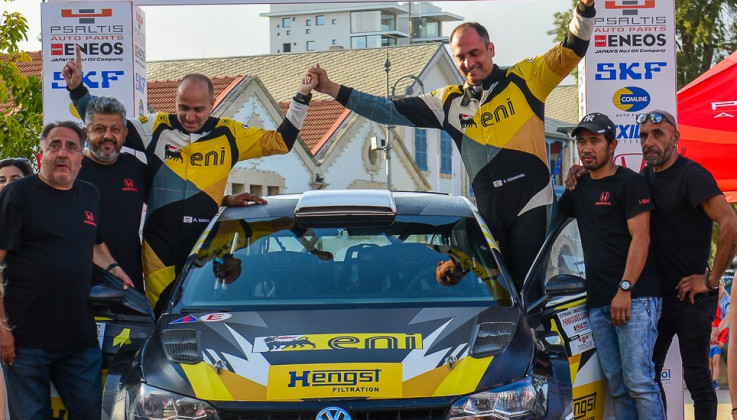 Petrolina Racing Team took the Finikoudes Rally by storm, with two of its crews taking first and second place respectively. The race took place over the weekend of 21-22 May in Larnaca.
The big winner of the race was last year's champion and winner of the first round of the Cyprus Rally Championship 2022, Simos Galatariotis and his co-driver Antonis Ioannou, driving a VW Polo GTI R5. Christos Demosthenous and Kypros Christodoulou came in second, driving a Skoda Fabia R5.
Petrolina Racing Team crews Panayiotis Yiangou and Aristos Nicolaou, driving a Hyundai i20 R5, and Kostas Laos and Michalis Stylianou, driving a Mitsubishi Lancer EVO IX, finished 5th and 9th respectively in the overall standings.
The Finikoudes Rally, which was the third round of the Cyprus Rally Championship, was organised by the Larnaca Automobile Association and held under the auspices of the Cyprus Motorsport Federation. The race consisted of nine special stages, covering a total distance of 106km.
Petrolina is a long-time supporter of sports and a key player of the local motorsport scene through the dynamic presence of Petrolina Racing Team.
Petrolina would like to congratulate the winners and all participating crews.
Photos: S&M PICS.