Announcement of the "Xmas Giveaway by Petrolina" winners
03 January 2022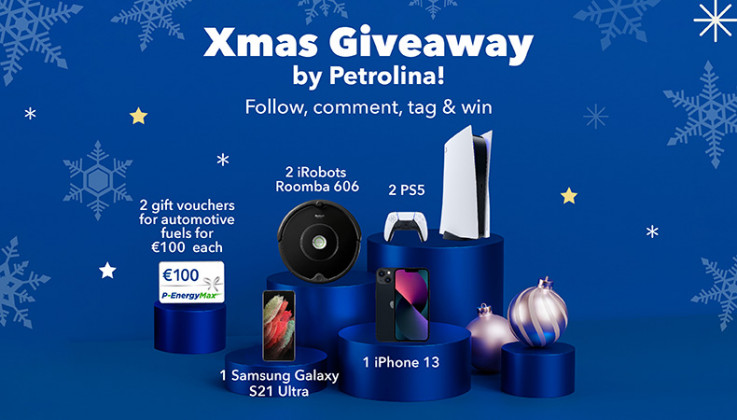 The Christmas competition, "Xmas Giveaway by Petrolina", was completed with great success. The completion was held on Instagram and gave the opportunity to participants to win one of the popular prizes.
Petrolina announced the winners, who were selected by a random draw among all users who participated and followed all rules of the competition.
The lucky winners are the below:
@harrynes & @panag.ion won a PS5 each
@mariapapachristou won an iPhone 13 128GB MDN
@theanwgarcia won a SAMSUNG Galaxy S21 Ultra 128GB BLK
@melinamammidou & @makis_ioannu won an iRobot Roomba 606 each
@yiannoullanikolaou & @giorgos_kaz02 won automotive fuels from Petrolina worth €100 each
Participants had to follow three simple steps, in order to be eligible for one of the prizes: follow the @Petrolinaholdings account, answer the question in the comments section "What is the name of Petrolina's automotive fuels?" and tag 2 friends with their answer.
Participation in the competition exceeded expectations, with people showing their interest in taking part from the first days of the competition. The competition lasted from 9 to 30 December, 2021, and the random draw was held on 3 January, 2022.
The winners were notified immediately after the draw with a personal message to their Instagram accounts.
Petrolina congratulates all the winners, thanks all participants and wishes for 2022 to bring health and happiness.